Join Palo Alto Renters' Association for a gathering of Palo Alto renters! This is our FIRST ever social gathering and we hope to meet you!
We will have food, drinks, games, and rent relief applications!!
This event is for all ages (including kids) and will include individually prepared snacks and drinks to allow for social distancing.  Masks recommended, regardless of vaccination status.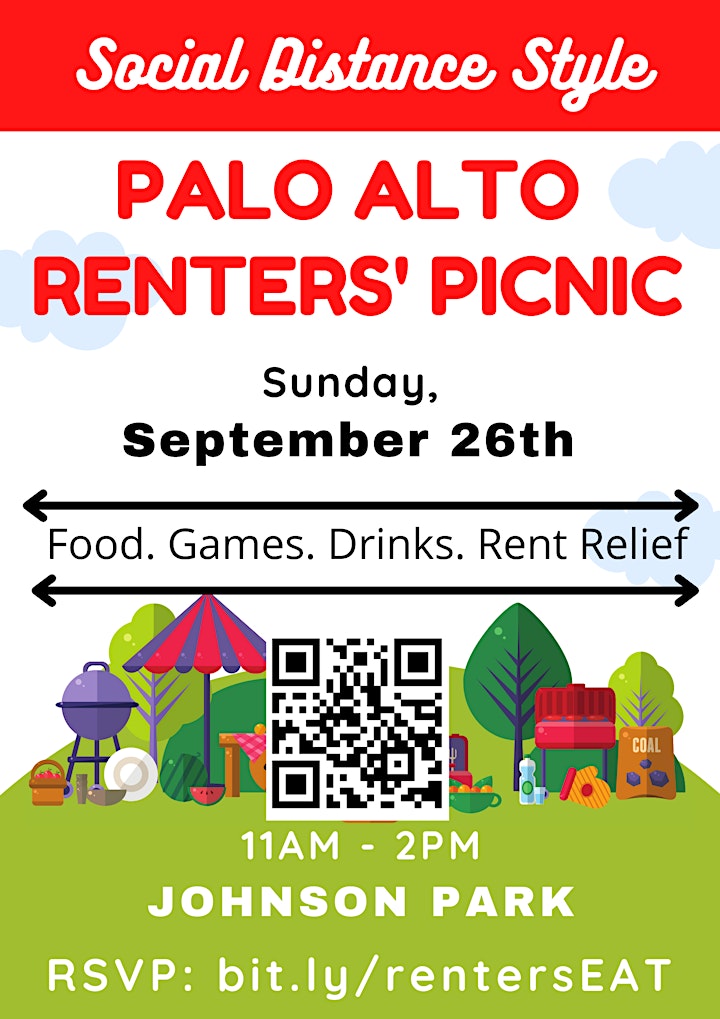 When:
September 26th
11:00AM - 2:00PM
Where:
Johnson Park- 268 Waverley Street Palo Alto, CA 94301
RSVP