Election Day November 3, 2020 is just around the corner!
Join SV@Home's Action Fund and CA YIMBY on Thursday, September 3 at 7pm, and learn more about San Jose City Council District 6 candidates, Dev Davis and Jake Tonkel.
The forum will focus on affordable housing, COVID-19 recovery efforts, and calls for racial equity.
The forum is co-hosted by Silicon Valley Community Foundation, Tech Equity Collaborative, Abode Services, EAH Housing, First Community Housing, MidPen Housing, Asian Law Alliance, and Charities Housing.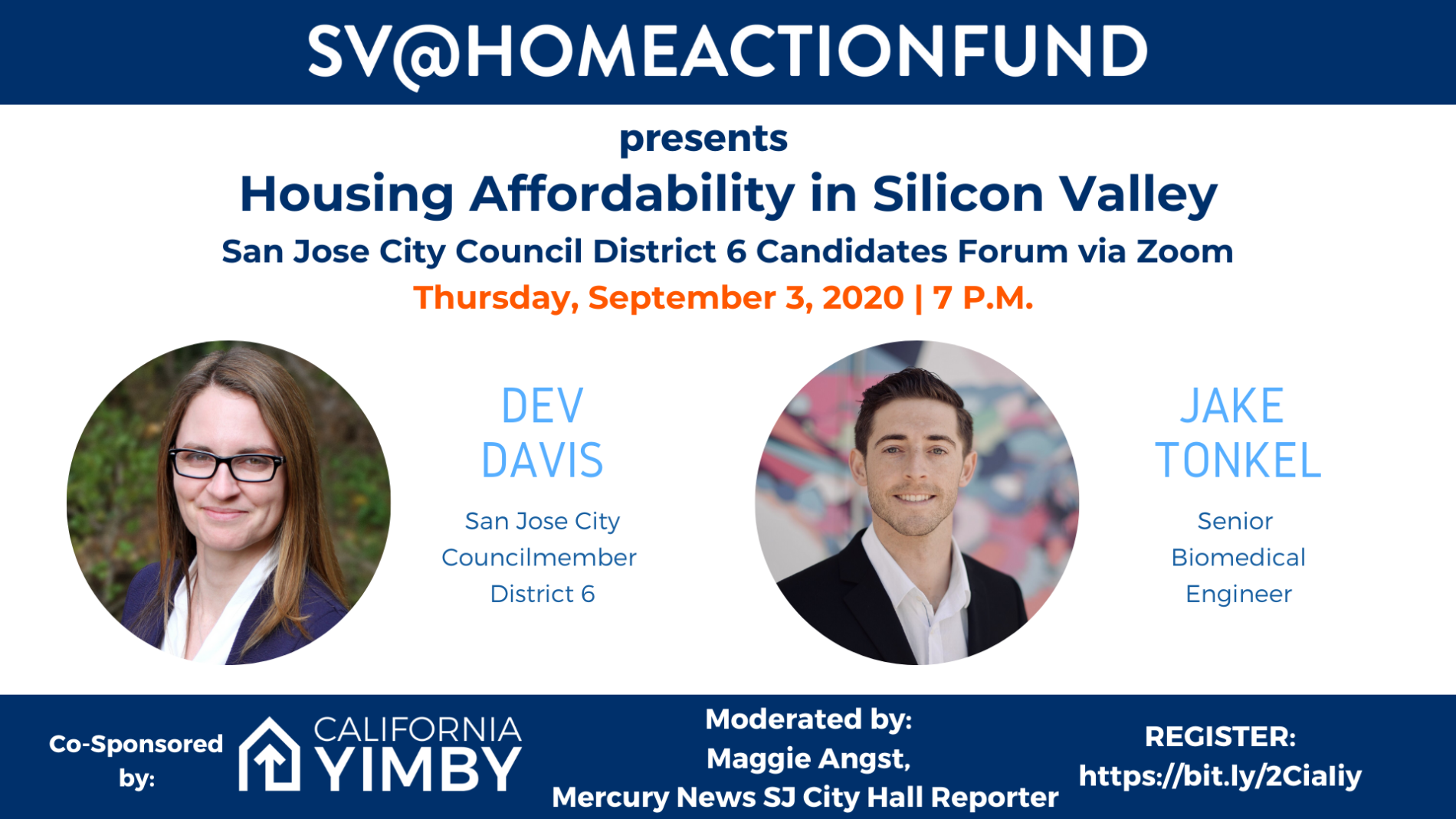 When:
September 3rd
7:00PM - 8:00PM
Where:
Online Forum
RSVP